Company News
HKXY website officially launched!

December 23, 2019
After so many long nights, our new website is finally officially launched!!
Who we are?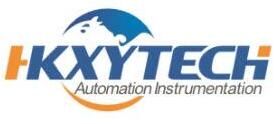 HONGKONG XIEYUAN TECH CO.,LTD, a leading provider of industrial automation products and test & measurement solutions, it is a comprehensive corporation with its independent rights of export and import for more than 8 years.
We endeavor to provide our customer with high quality, 100% original brand new products at competitive prices.

Our targeting market includes oil and Gas Industry, power and energy, naval architechture, ocean engneering, electricity, paper and pulp engeering, food, environment protection and many other fields.
Our wide range of products includes field Instruments, field communicator, gas detectors, process analyzers, pressure transmitters,flow meters, drives,DCS, PLC, etc.

Thanks to our customer-centric principle, customized solutions and timely delivery, we have gained a large number of customers around the world.
What can we do?
This website is mainly for Industrial Automation products and test & measurement solutions. Our featured products and a wide ranges of brands for your selection.
You will clearly get the latest news, including our hot sale products, our company news, industry news, lastest shipment and so on.
If you are insterested in our products, please feel free to contact us by E-mail or online chatting, our team will reply you as soon as possible!