Product News
Introduction of Yokogawa Flow Meter Product Family

January 06, 2020
Introduction of Yokogawa Flow Meter Product Family

Yokogawa has more than 100 years experience in the development, design, and manufacture of various flow meter technologies. With many industry firsts, Yokogawa continues to lead innovation in flow measurment.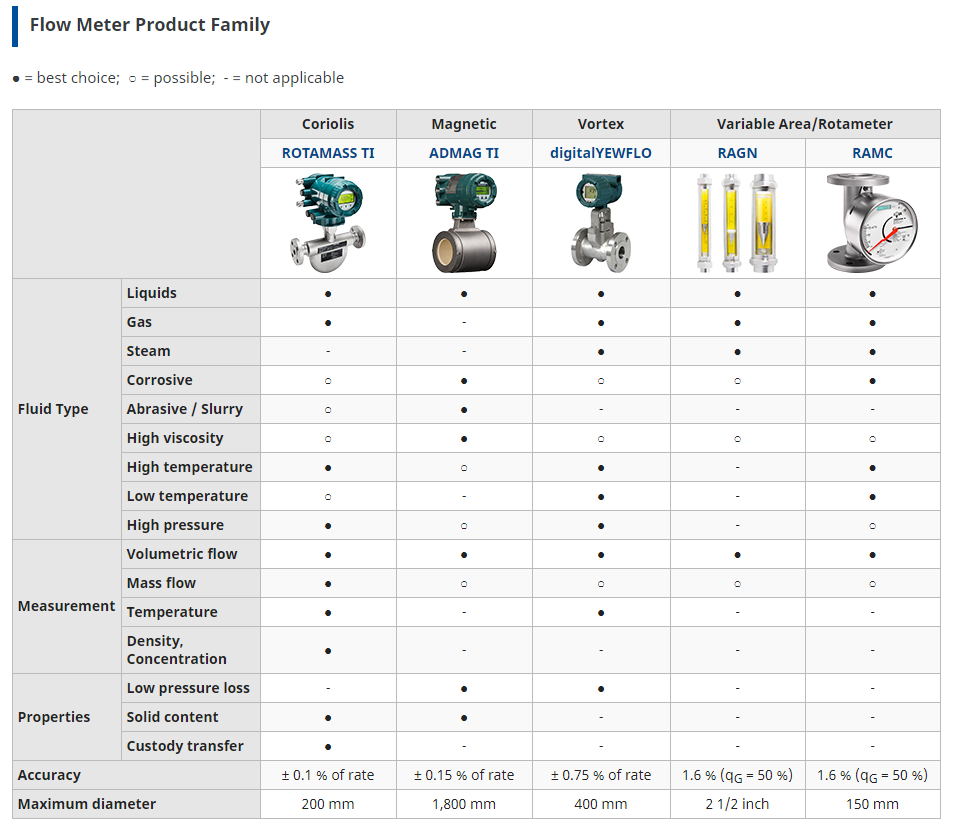 Coriolis Flow Meters
ROTAMASS is the integral and remote type Coriolis Mass Flow Meter. Both types have highly refined digital signal processing electronics, so that accurate and stable mass flow measurement is achieved.

Magnetic Flowmeters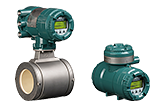 Yokogawa's experience with magnetic flowmeters spans decades. Our magnetic flow meters provide flexible configurations for industrial use in most areas.
Vortex Flow Meters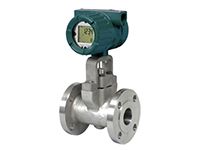 Yokogawa has been synonymous with Vortex flow meters since pioneering the industrial vortex flow meter nearly four decades ago. Over those decades, Yokogawa has continued to be at the fore front of vortex technology; so, today, Yokogawa offers a large variety of vortex flow meters, including custom made designs.
Rotameter - Variable Area Flowmeter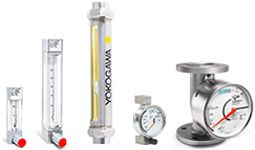 The Variable Area Flowmeter is one of the oldest and mature principles in flow measurement with its simple design: a float rises inside a conically shaped glass tube as the flow increases and its position on a scale can be read off as the flow rate. Since this measuring method is purely mechanic, it as simple as it is reliable.
Vortex Flowmeter (Integral Type,Remote Type detector)
Model:
DY015
DY025
DY040
DY050
DY080
DY100
DY150
DY200
DY250
DY300
DY400
Flow Meters
Vortex Flow Meters
Magnetic Flowmeters
ADMAG AXG
ADMAG AXW
ADMAG CA
ADMAG AXR
ADMAG AXF
AXFA11 Magnetic Flow Converter
AXFA14G/C
Rotameter Flow Meters
Coriolis Flow Meters
Integral Flowmeter/Remote Flowtube
AXF002
AXF005
AXF010
AXF015
AXF025
AXF032
AXF040
AXF050
AXF065
AXF080
AXF100
AXF125
AXF150
AXF200
AXF250
AXF300
AXF350
AXF400
We promise 100% original brand new with 1-year warranty.
If you are interested in our products, please feel free to contact us!
-----------------------------------------------------------
HONGKONG XIEYUAN TECH CO., LIMITED
Add: 7-A16,Caishen Commercial Plaza,Hankou Railway Station,Wuhan, China
Contact: Ms. Lily
Email: lily@hkxytech.com
WhatsApp/Skype: +86 13789949182