Product News
Honeywell BW Gas Alert Max XT II 4-Gas Analyzer Portable Gas Detector with Pump XT-XWHM-Y-CN; H2S, CO, O2 combustibles

Aguest 04, 2020
We promise 100% original brand new with 1-year warranty.
If you are interested in our products, please feel free to contact us!
-----------------------------------------------------------
HONGKONG XIEYUAN TECH CO., LIMITED
Add: 7-A16,Caishen Commercial Plaza,Hankou Railway Station,Wuhan, China
Contact: Ms. Lily
Email: lily@hkxytech.com
WhatsApp/Skype: +86 13789949182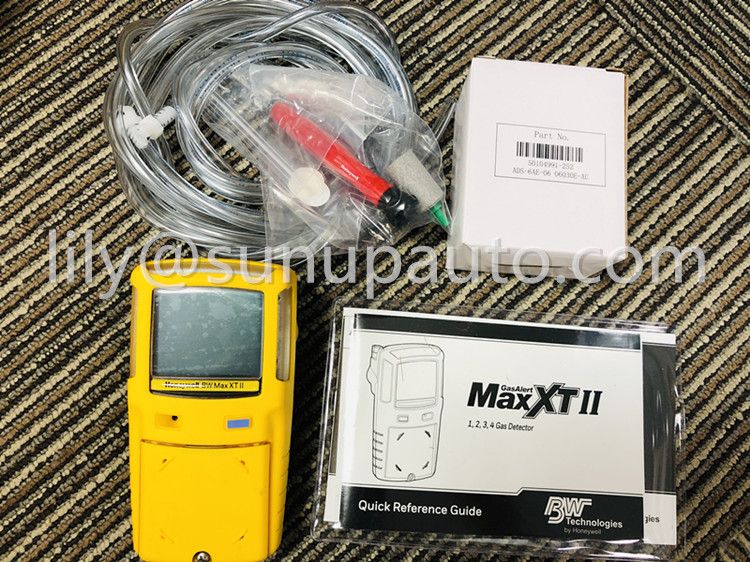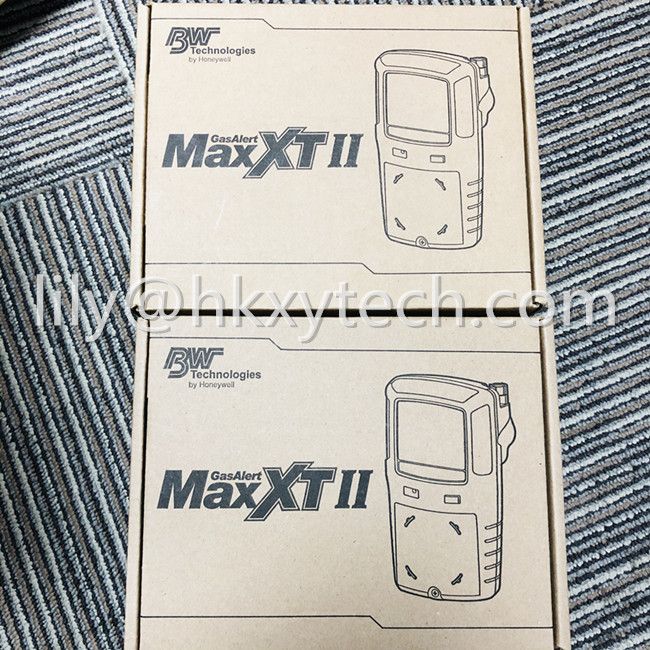 BW GasAlertMax XT II Series Offers
Portable and multi-gas detector simultaneously monitors and displays up to four gases including hydrogen sulfide (H2S) carbon monoxide (CO), new 4-series oxygen (O2) sensor - SR-X10-C1 and combustibles (%LEL). The compact and field tough GasAlertMax XT II features a non-intrusive integrated sampling pump designed for performance, reliability and ease-of-use. SmartSample pump technology improves remote sampling result accuracy and ensures a consistent, uniform flow.
Note: Older models of the Max XT uses a SR-X-MC Oxygen sensor and will not work with the Max XT II gas detector released after June 2010.
Features
Integrated sampling pump

SmartSample technology and powerful diaphragm pump provide reliable block detection and consistent, uniform flow

Easy-to-read, multi-language LCD displays all four gas concentrations (H2S, CO, O2 and combustibles) simultaneously

Visual, vibrating and audible alarm indicators

Low, High, TWA (time weighted average) and STEL (short-term exposure limit) alarms

LCD icons help with fast and easy notification of detector operation

Built-in concussion-proof boot

Simple auto-calibration procedure

Rechargeable batteries provide enough power for a 13-hour shift

Best in class block detection with semi-conductor pressure sensor

Easy, one-button interface for simple operation

Flexible user options minimize training

Tamper-proof field operation

Multi-language support in English, French, German, Spanish and Portuguese

Compatible with MicroDock II automated test and calibration system
GasAlertMax XT II 4-Gas Detector
XT-XWHM-Y-NA
Combustible (% LEL), oxygen (O2), hydrogen sulfide (H2S), carbon monoxide (CO) -yellow housing
XT-XWHM-B-NA
Combustible (% LEL), oxygen (O2), hydrogen sulfide (H2S), carbon monoxide (CO) -black housing
XT-XWHM-Y-NA
XT-XWHM-B-NA
XT-XWH0-Y-NA
XT-XWH0-B-NA
XT-XW0M-Y-NA
XT-XW0M-B-NA
XT-X0HM-Y-NA
XT-X0HM-B-NA
XT-XW00-Y-NA
XT-XW00-B-NA
XT-00HM-Y-NA
XT-00HM-B-NA
XT-X0H0-Y-NA
XT-X0H0-B-NA
XT-X00M-Y-NA
XT-X00M-B-NA
XT-X000-Y-NA
XT-X000-B-NA
XT-00H0-Y-NA
XT-00H0-B-NA
XT-000M-Y-NA
XT-000M-B-NA
XT-XWHM-Y-CN
XT-XWHM-B-CN
XT-XWH0-Y-CN
XT-XWH0-B-CN
XT-XW0M-Y-CN
XT-XW0M-B-CN
XT-X0HM-Y-CN
XT-X0HM-B-CN
XT-XW00-Y-CN
XT-XW00-B-CN
XT-00HM-Y-CN
XT-00HM-B-CN
XT-X0H0-Y-CN
XT-X0H0-B-CN
XT-X00M-Y-CN
XT-X00M-B-CN
XT-X000-Y-CN
XT-X000-B-CN
XT-00H0-Y-CN
XT-00H0-B-CN
XT-000M-Y-CN
XT-000M-B-CN