Product News
MTL CPS16 16-way backplane screw-clamp connector

September 27, 2022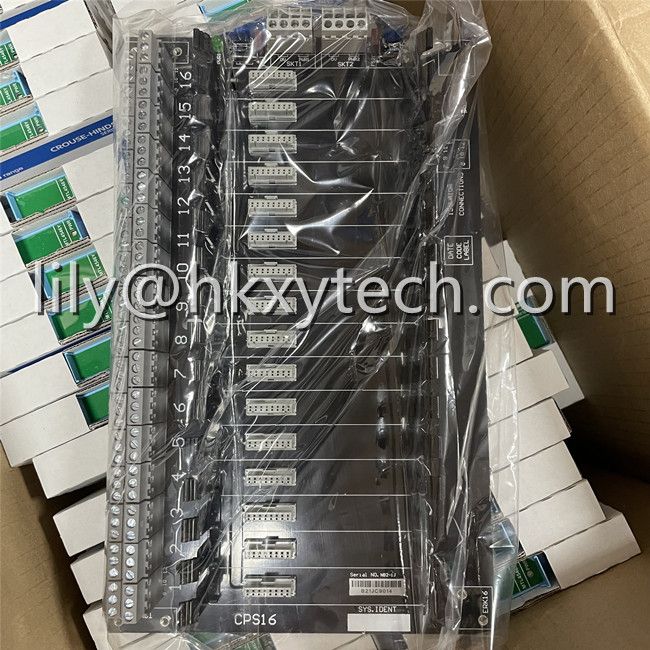 Manufacturer : MTL Instruments

Backplane model no.: CPS16


Number of modules : 16


Safe-area connections : Screw–clamp


16-way backplane screw-clamp connector


Product Family : Intrinsic Safety


Product Category : IS Isolators


General purpose bus powered


MOUNTING KITS


Surface : SMS01


DIN–rail (T or G) : DMK01


19–inch rack : -


ACCESSORIES


Earth–rail kit : ERK16


Tagging strip kit : TSK16


Spare fuse pack : FUS2.0ATE5 or FUS2.5ATE5


Weight (without modules or accessories): 419g


Actual Dimension Standard Packing Box HXWXD (cm) : 40 x 26 x 32 cm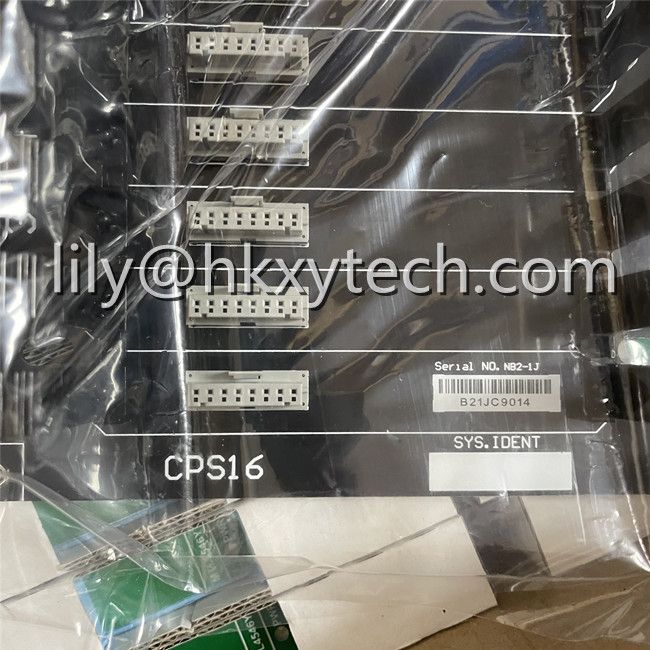 MTL CPS STANDARD BACKPLANES
CPS04
CPS08
CPS16
CPS24
ORDERING INFORMATION
MTL4600 range of isolators
Specify part number: eg, MTL4611
Individual isolator identification
TH5000 Tag holder (Pack of 20)
Connectors - MTL4600
SAF-CJC Field plug, terminals 1 and 3 with
cold-junction sensor
SAF-CJC2 Field plug, terminals 4 and 6 with
cold-junction sensor
SAF1-3 System plug, terminals 1, 2 and 3
SAF4-6 System plug, terminals 4, 5 and 6
MTL4500/4600 Standard Backplanes
CPS04 4-way backplane screw-clamp connector
CPS08 8-way backplane screw-clamp connector
CPS16 16-way backplane screw-clamp connector
CPS24 24-way backplane screw-clamp connector
MTL4500/4600 Custom Backplanes
Contact MTL for options and advice
MTL4500/4600 Backplane mounting accessories
DMK01 DIN-rail mounting kit, T- or G-section
(pack of 40)
8-way backplanes require 4,
16-way backplanes require 6
SMS01 Surface mounting kit (pack of 40)
4- and 8-way backplanes require 4,
16-way backplanes require 6,
24-way backplanes require 8
HMP24 Horizontal mounting plate and screws for
19-inch rack mounting
24-way backplanes only
BMK08 Mounting kit for one 4- or 8-way backplane
BMK16 Mounting kit for one 16-way backplane
MTL4600 Backplane accessories
ERK08 Earth rail kit for CPS08 backplane
ERK16 Earth rail kit for CPS16 backplane
TSK08 Tagging strip kit for CPS08 backplane
TSK16 Tagging strip kit for CPS16 backplane
TSK24 Tagging strip kit for CPS24 backplane
FUS1.0ATE5 Fuse kit for 4- and 8-way backplanes,
(10 per pack)
FUS2.0ATE5 Fuse kit for 16-way backplane,
(10 per pack)
FUS4.0ATE5 Fuse kit for 24-way backplanes,
(10 per pack)
MCK45 MTL4000 backplane conversion kit
(16 clip pairs per pack)
SCK45 Module 4-clip strips
(10 strips + 40 rivets per pack)
MPL01 Module position label (blank)
(50 per pack)
Literature
INM4500 MTL4600 range instruction manual
Configurator and software
PCL45USB Configurator, PC interface and software
PCS45 PC software
--------------------------------------------------
We are professional in Industrial Automation & Electrical Distribution instruments, our product mainly including: Pressure / Temperature Transmitters, Flowmeters, Analyzers, DCS Modules, PLC, Controller, Feild Communicators, Gas Detectors/ Sensors, Safety Barrier and Isolator, Multimeters, Calibrators, Recorder, Soft Starters, Inverters, Positioners, Valves, Circuit Breakers, Contactors, Switches, Power Supply, HMI, Terminal Block, Relay etc.Please feel free to inquiry us by E-mail: lily@hkxytech.com
Our main brands:
Yokogawa, Honeywell, Schneider, Emerson, Rosemount, Fisher, ABB,Siemens, MTL,Pepperl+fuchs, Hirschmann, Phoenix Contact, Weidmuller, ASCO, Norgren, Danfoss, Cisco, MOXA, IFM, Omron, GE, Rockwell(Allen Bradley), EATON, MOOG, Yaskawa, Festo, Fluke, Foxboro, PR electronics, etc.
We promise 100% original brand new with 1-year warranty.
If you are interested in our products, please feel free to contact us!
-----------------------------------------------------------
HONGKONG XIEYUAN TECH CO., LIMITED
Add: 7-A16,Caishen Commercial Plaza,Hankou Railway Station,Wuhan, China
Contact: Ms. Lily
Email: lily@hkxytech.com
WhatsApp/Skype: +86 13789949182