Fisher 3582i Electro-Pneumatic Positioner Explosion Proof 4-20mA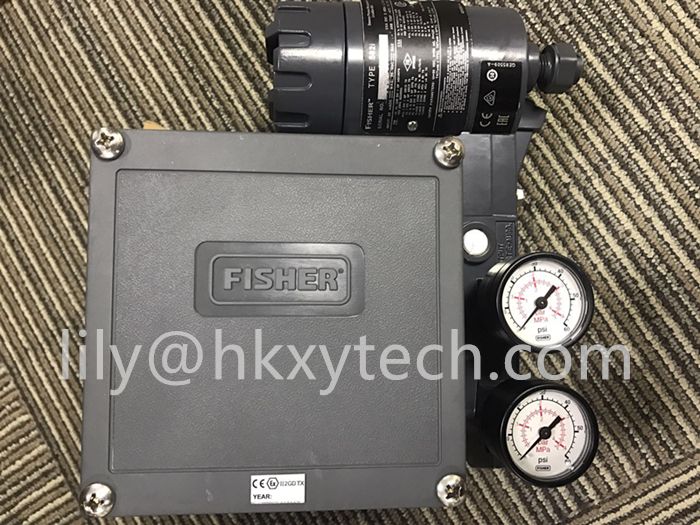 -Our product is 100% original brand new with factory warranty.
Fisher™ 3582i Electro-Pneumatic Positioner
The Fisher 3582i is a field-proven positioner which is accurate, fast-responding, and able to withstand the vibrations of most plant environments. Low steady-state air consumption contributes to efficient operation.
Specifications
Area Classification Explosion Proof, Intrinsically Safe, Non-incendive, Dust

Certifications CSA, FM, ATEX, IECEx, CUTR, Peso, KGS, INMETRO, NEPSI, RCM

Communication Protocol 4-20mA Analog

Data Interface Wired

Diagnostics No

Input Signal Electric

Mounting Type Actuator Mounted

Operating Temperature Standard Temperature, High Temperature

Position Control Modulating

Process Control Flow, Pressure, Temperature, Level

Safety Certifications NIL

Supply Media Air

Other Configurations Contact your local Emerson business partner or sales office to learn about additional specifications or options for this product.
Features
The range of the adjustable zero and span permits the use of all standard input signals including split ranges.

Because units from one positioner family can be used in a variety of control applications, basic spare parts inventory requirements are simplified and fewer spare parts are needed to support a plant-wide positioner applications base.

With the cover removed, zero and span adjustments are easily accessible and can be made with a screw driver and spanner.

Changes in supply pressure and valve load have minimal effect on positioner operation.

Case, components, and gasket materials withstand harsh environments. Positioner bleed air purges internal parts for additional protection.

Simple adjustments permit switching between direct and reverse action.

To support diagnostic testing of valve/actuator/positioner packages with the FlowScanner™ valve diagnostic system, connectors, piping, and other hardware can be installed between the positioner and the actuator.
If you are interested in our products, please feel free to contact us!
-----------------------------------------------------------
HONGKONG XIEYUAN TECH CO., LIMITED
Add: 7-A16,Caishen Commercial Plaza,Hankou Railway Station,Wuhan, China
Contact: Ms. Lily
M: +86 13789949182
WhatsApp/Skype: +86 13789949182
Email: lily@hkxytech.com